Sheriff Mark Vogelzang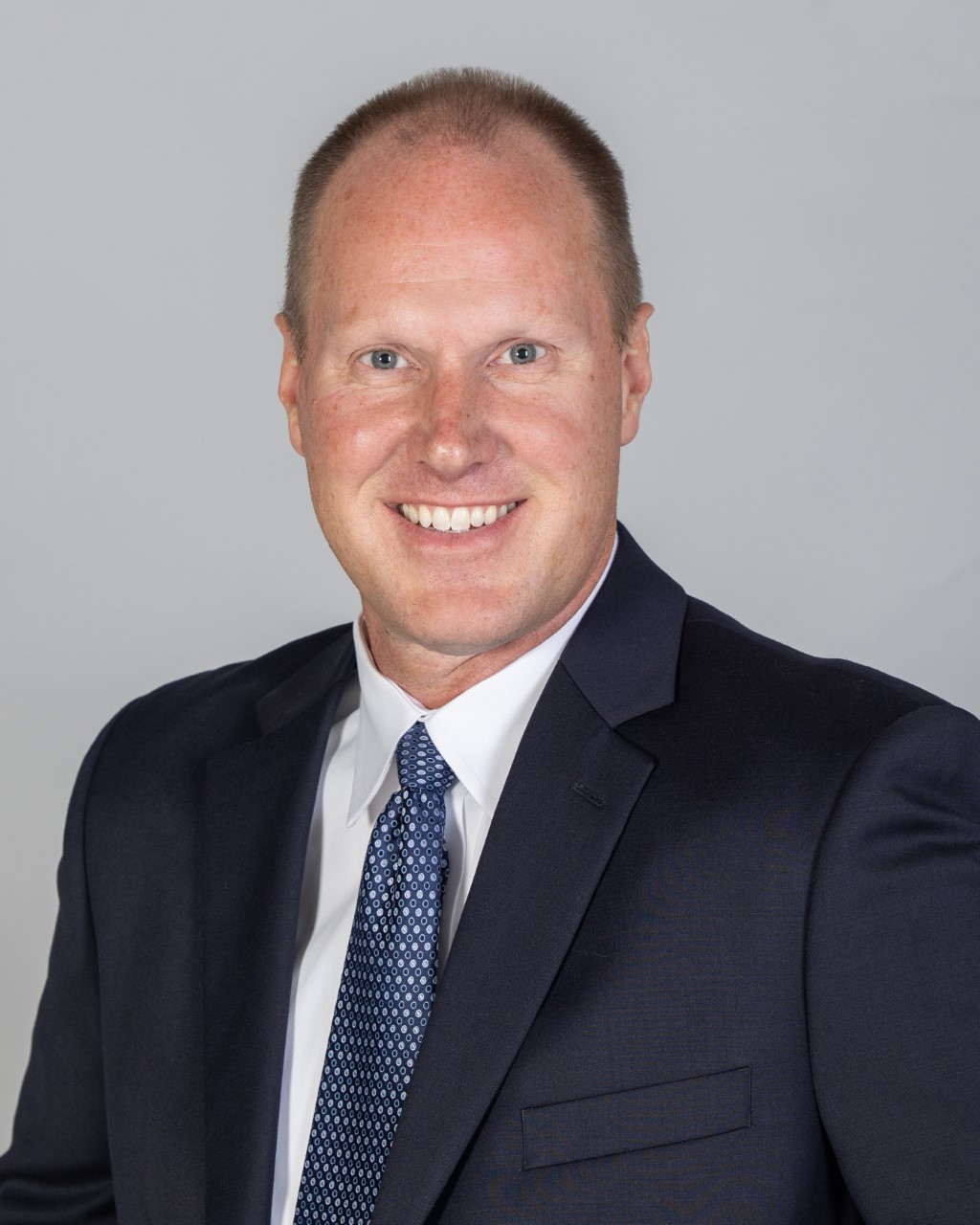 ​Sheriff Mark Vogelzang graduated from Monticello High School in 1990. He continued his education at the University of Illinois earning a degree in Agriculture Economics. Sheriff Vogelzang also graduated from the Northwestern University Center for Public Safety School of Staff and Command in 2017.
Sheriff Vogelzang started his law enforcement career in 1996 with the Charleston (IL) Police Department and subsequently transferred to the Champaign Police Department in 2000. While at the Champaign Police Department, Sheriff Vogelzang worked in both Patrol and Investigations. During his career, he served on the SWAT team as an entry team member, sniper, and less-lethal team member. Sheriff Vogelzang ultimately became the SWAT Commander and also supervised the Champaign Police Department's members in the multi-agency Explosive Ordnance Unit. At the time of his retirement from the Champaign Police Department, Sheriff Vogelzang held the position of Administrative Lieutenant.
On July 1, 2021, Sheriff Vogelzang was sworn in at the Piatt County Sheriff's Department to serve out retiring Sheriff Hunt's term.
Chief Deputy Tom Apperson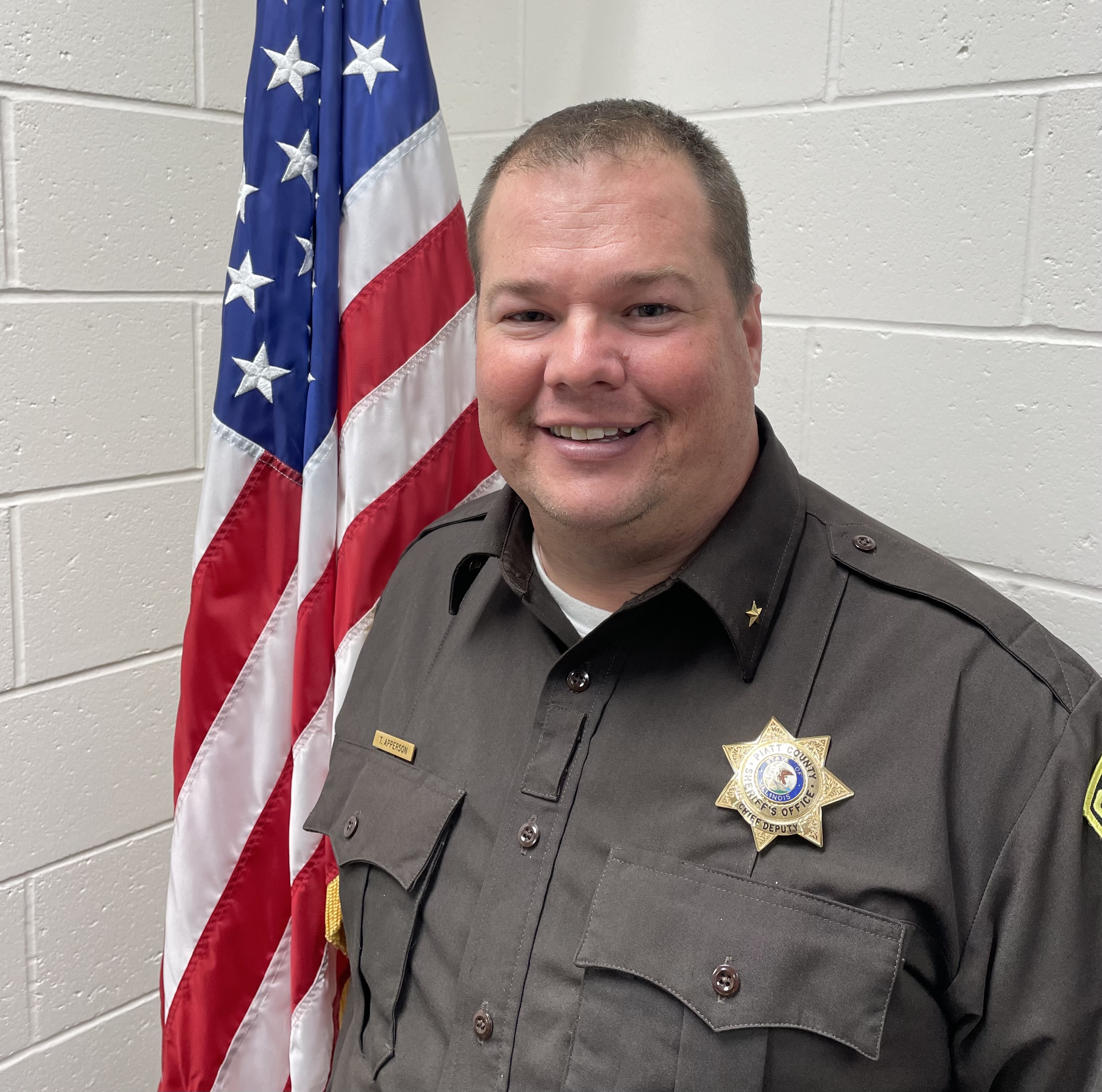 ​ Apperson is a 2002 graduate of Monticello High School, received an Associate of Arts Degree from Parkland College, and a Bachelor of Science Degree in Criminal Justice Administration from Illinois State University in Normal, Illinois.
He was first hired into the sheriff's office as a telecommunicator in 2006 and was later appointed to a position as a deputy sheriff. Apperson graduated from the University of Illinois Police Training Institute in 2007.
During his time as a deputy sheriff, he became a certified Field Training Officer. In 2019, Apperson was promoted to Investigator and obtained certification as a Child Forensic Interviewer and investigated many cases involving the physical abuse, including sexual abuse of children. Apperson also became certified with the Illinois Law Enforcement Training and Standards Board as a Lead Homicide & Death Investigator.
On July 1, 2021, Apperson was appointed by Sheriff Mark Vogelzang to the position of Chief Deputy where he is responsible for overseeing many of the day-to-day operations of the different divisions of the sheriff's office.
Jail Superintendent Karla Bell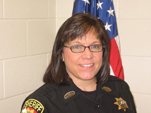 Karla Bell has been Jail Superintendent for the Piatt County Sheriff's Office since August, 2007. Prior to coming to Piatt County in 2007, Karla spent 22 years in various law enforcement positions in Delaware County, Indiana.
Beginning in 1985, Karla spent nearly four years as a part-time reserve officer for the City of Muncie Police Department and another six and one-half years as a full time reserve officer for the Delaware County Sheriff's Department.
From September 1989 to January 1991, Karla worked as a Jail Officer for Delaware County and attended the Indiana Law Enforcement Academy, Jail Officer training course.
In January, 1991, and for the next sixteen years, Karla worked for Delaware County Community Corrections as Community Service Coordinator, Work Crew Supervisor and House Arrest Surveillance Officer, until coming to Piatt County in 2007.